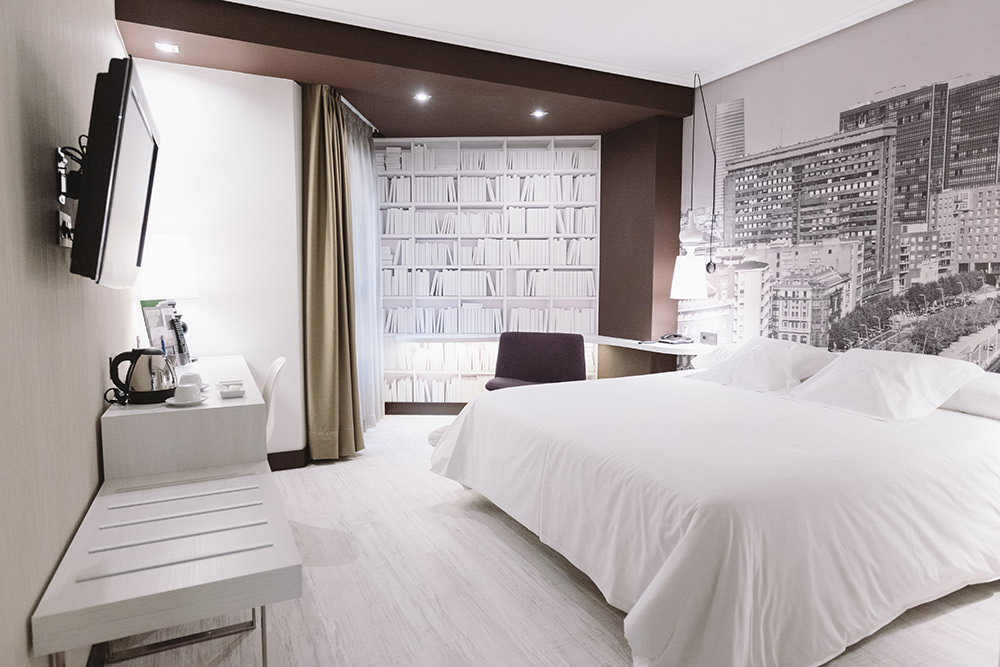 HOTEL ABANDO
Colón de Larreategui street 7. 48001 Bilbao
+34 94 423 62 00
Abando Hotel is located at the centre of Bilbao, 20 minutes away on foot from the Euskalduna Congress Palace (10 minutes by tram).The hotel owns 141 ample rooms, renewed in 2018 and offers the best facilities for your stay. WIFI is included in every hotel facility.
FEES
SINGLE room: 125,00 €
DOUBLE room: 140,00 €
Breakfast and VAT included
RESERVATIONS
On the website www.hotelabando.com, indicating the code GSEF2018.
CONDITIONS
Fee subject to availability at the moment of making the reservation. Latest term for fee acceptance is August the 1rst 2018.